Skip to content
Plate to Pixel and Other Food Photography Resources
The world has changed since I started Still Life With. It really wasn't all that long ago that the only book on food photography focused only highly lit, commercially produced shots of things like fake ice cream. There was some good information in that book, but if you were a food blogger or developing an interest in editorial food photography, you pretty much had to figure everything out for yourself. I feel incredibly lucky that I was able to be a fly on the wall in some fantastic shoots with photographers who were generous enough to let me into their studios, when I didn't know a scrim from a c-stand.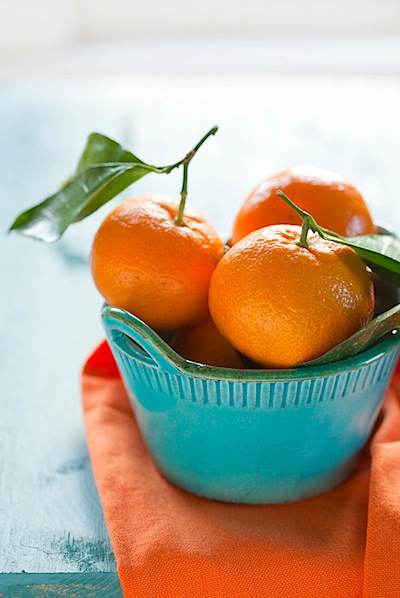 What a difference a few years makes. These days, pro food photographers and stylists share all sorts of fantastic tips and behind the scenes on their blogs. There are two food styling books by folks by long time industry pros (both of which comprehensively cover both commercial and editorial work). There conferences, and more conferences. There is, right at the moment I'm typing this, a freaking amazing 3-day class with Penny de los Santos, going on. Not to mention, classes and multi-day workshops in amazing locations coming up later this year.
There is also a new book out on the subject, Plate to Pixel, by my friend, and very talented food blogger/stylist/photographer, Helene Dujardin.

"Plate to Pixel: Digital Food Photography & Styling" (Helene Dujardin)
Helene is a gal with style. Her French accent is peppered with a twangy Southern drawl, which is so charming it'll make you feel like she just gave you a hug. And her book is kind of like that too. Filled with photos with her signature light and clean styling, she invites you in and tells stories about her work, sharing her working style and philosophy, and inspiring you to go out and find your own photographic style.
Plate to Pixel does a lovely job walking through the basics of using natural light, composition and food styling. It's a book you'll need to spend some time with, but Helene's conversational tone makes that easy and entertaining to do. I think the thing I appreciate the most from this book (beyond the fact that it is really the first food photography to really cover natural lighting and styling techniques) is that Helene doesn't preach or assume that there is a right or wrong way to make photos. She shows you her way in this book, but really pushes the reader to experiment, work and play with their photography; to drop any fear and dive in; that it is ok to make mistakes (if you aren't, you aren't trying hard enough!) and that from trial and error you'll find the picture that really tells the story.
If you are really interested in technical studio lighting for commercial food photography, Plate to Pixel might not be quite the right book for you. Helene covers working with off camera strobe and small studio lights some, but really her preference is natural light, and that's where the book's strength lies. Given there are countless books on studio lighting, that is really not an issue; simply pair Helene's tips for natural light with any lighting book (I'd suggest anything by the one-light master), and you'll make yourself some gorgeous photos.
Food Photography & Styling Resources
Here's a list of food photography resources that covers what I know about, but is probably woefully incomplete… if you have suggestions for the list, please add them in the comments!
Websites
Charlotte Tolhurst's Shoots, Eats and Leaves
Paula Walters' Still Life Style blog
Jennifer Davik's Dish on Photography blog
Steven Hamilton's Restaurant Project
Food Blog Forum Food Photography and Styling
Released (or soon to be) Books
"Plate to Pixel: Digital Food Photography & Styling" (Helene Dujardin)
WrightFood Food Photography Manual (all proceeds benefit Japan Earthquake Relief)
"Food Photography: From Snapshots to Great Shots" (Nicole S. Young) (pre-order)
"Food Stylist's Handbook, The" (Denise Vivaldo)
"Food Styling: The Art of Preparing Food for the Camera" (Delores Custer)
"Food Styling for Photographers: A Guide to Creating Your Own Appetizing Art" (Linda Bellingham, Jean Ann Bybee)
"Digital Food Photography" (Lou Manna)
Workshops
Lighting Techniques for Food & Still Life
Penny de los Santos workshops (on location)
Travel and Food Photography Workshop with Ignacio Urquiza
Culinary Entrepreneurship (Denise Vivaldo's classes)
Food Photography & Styling (Ireland)
Natural Light Food Photography
Fresh from the Garden to the Studio
Conferences
International Conference on Food Styling & Photography