I have to confess, I've been on a bit of a binge lately. There was the taco truck extravaganza. But, I've also been bingeing on cookbooks. I can't quite explain it, but suddenly, I find that I've acquired a ridiculous number in the past few weeks. Of course, I came home with a few from Italy, but since then, I've also picked up a [cough] few more:
"The River Cottage Meat Book"
(Hugh Fearnley-Whittingstall)
"The Flavor Bible"
(Karen Page, Andrew Dornenburg)
"A Platter of Figs and Other Recipes"
(David Tanis)
"delicious days"
(Nicole Stich)
"The Herbal Kitchen: Cooking with Fragrance and Flavor"
(Jerry Traunfeld)
"Charcuterie: The Craft of Salting, Smoking, and Curing"
(Michael Ruhlman, Brian Polcyn)
"Modern Classics Book 1"
(Donna Hay)
"Modern Classics Book 2"
(Donna Hay)
The last three came from a trip down to Portland which of course means a trip to Powells books and I got at ridiculously good prices. I guess I have a bit of work cut out for me over the next few weeks.
The good news is that I have been finding a renewed excitement about getting into the kitchen. This week, I baked and baked. I'm trying out a local flour by Stone Buhr that a friend of mine sent my way. Yesterday, I made a batch of orange madelines, a variation on the lemon madeline recipe in Bills Food, which were amazing, and I love the fact that the wheat as local as you can get.
I haven't even cracked some of the cookbooks yet, but I have managed to dig in and make two recipes from A Platter of Figs. It's an amazing book. It is beautifully shot by Christopher Hersheimer (so of course, I couldn't resist it), and the recipes seem to have that hard to describe quality that as you read through them, you just can't help but want to drop everything, run to the store, and get cooking. The slow beef recipe is quintessential cold weather comfort food and I know it will be on our dinner table quite a few times this winter. The other recipe that I couldn't resist are the little New Mexican cookies, Bizchochitos. These cookies are made with lard and are little flakey discs of yumminess. Take his warning seriously… they are very addictive. Let the bingeing begin.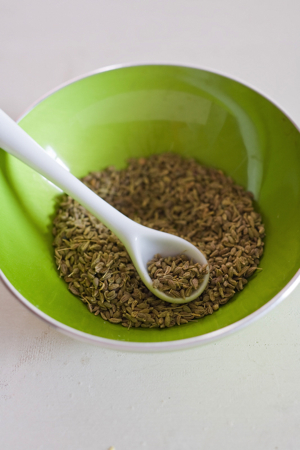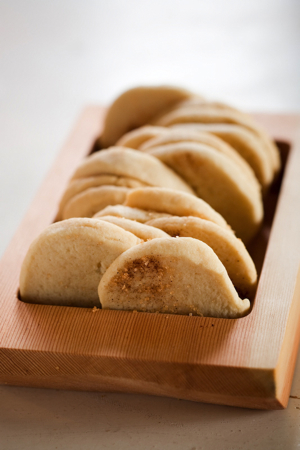 BizcochitosFrom A Platter of Figs by David Tannis
Makes about 5 dozen cookies
I store my lard in the freezer, but it is best if it is at room temperature for this recipe.
3 c all purpose flour
1 t baking powder
1/2 t salt
2 t cinnamon
3/4 c sugar
1 cup sugar
1 cup lard
1 egg
1/2 t vanilla extract
1/4 c brandy
2 t anise seeds
Sift the flour, baking powder and salt into a small bowl and set aside. In another small bowl, mix together the cinnamon and 3/4 cup of sugar.
Cream the sugar and lard in a mixer until light and fluffy. Add the egg, vanilla and brandy and beat 1 to 2 minutes. Add the anise seeds and mix to combine. Reduce the mixer speed to low, and add the flour mixture in batches, about 1/2 cup at a time. Knead a few minutes to create a smooth dough.
Divide the dough in half, and roll each ball into a log. Cover with plastic wrap and refrigerate at least 1 hour, up to overnight. The log should be firm to make it easier to cut the cookies.
Preheat the oven to 350F, and line a baking sheet with parchment. Slice the logs into 1/4 inch rounds and place on the baking sheet about 1/2 inch apart. Sprinkle the cinnamon sugar mixture over each cookie. Bake until lightly golden, about 12 minutes. Cook on a wire rack.