I was recently at a potluck and learned an important lesson about myself. I shouldn't be allowed to stand next to the salsa verde. At least, not if anyone else wants to have any. Not only did I eat more than my fair share on whatever bread was around, I also had a bit more on the sausage, the veggies or anything else I could get my hands on. I might have picked up the dish and licked it clean. Except that I'm pretty sure that would have been a serious party foul.
The good news is that my garden is full of good stuff for salsa verde right now. I have a mini forest of scallions and herbs, so I was quick to make the Bobby Flay scallion vinaigrette recipe in the August Food & Wine. Green onions, cilantro and jalepeño with a healthy splash of sherry vinegar and dribble of honey. Sounds delicious, doesn't it? It is. Hot, sour, salty, sweet. It's great on fresh veggies, baguette, grilled chicken, my fingers.
It's also easily adaptable. Yesterday, I made a variation with the addition of fresh shiso, padrons and agave instead of the honey. Yum.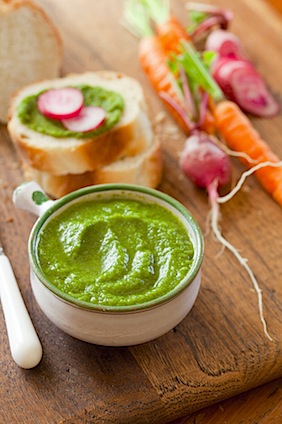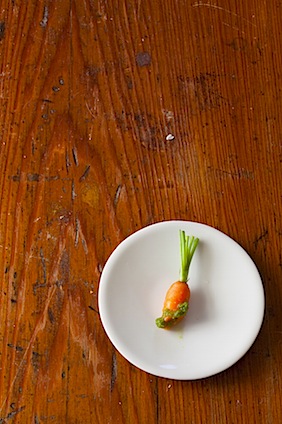 Scallion Salsa Verde
adapted from Bobby Flay's Scallion Vinaigrette in Food & Wine August 2010
6 scallions, pale and dark green parts only, coarsely chopped
1 or 2 peppers
3 tablespoons sherry vinegar
1 teaspoon agave nectar
3 tablespoons chopped cilantro
2 or 3 shiso leaves, chopped
3 tablespoon olive oil
Salt & pepper to taste
Place all the ingredients except the oil in a blender, and pulse until well blended but a little chunky. Stream in the oil while blending, and season to taste.
Makes about 1 cup