Skip to content
Visit any Seattle farmer's market this time of year and you'll see apples by the crateful. I mean huge crateful. Anything that comes in that big of a crate tends to make me skeptical, particularly given when the harvest season ended months ago. The fact is, storage apples are not the apples of my dreams. These are the apples that you bite into and think maybe I don't really like apples after all. Their skins are a little bit thicker. Their consistency a little bit grainier. Their juices a little less vibrant. But, they sure are plentiful this time of year, when frankly, there aren't a lot of local fruit choices up in Seattle. Particularly, if somehow you have already gone through all the fruit you put away in your freezer last summer.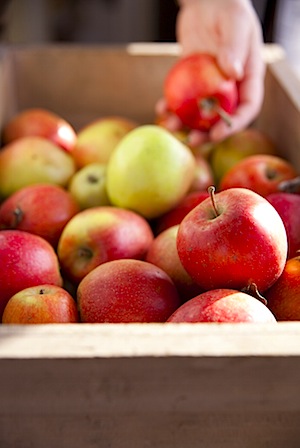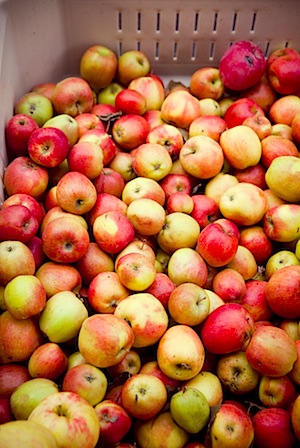 The good news is that while these apples may not be the best to eat straight from the bowl, they do have their uses. One of those big bins of apples at the university market is full of apples marked "cider apples." One of these days, I would love to get a real cider press… but in the meantime, my juicer does a fine job. Hot or cold, add in a bit of cinnamon and lemon juice (just a tiny bit), and it's like you are drinking pie.
Or, for just about any apple this time of year (ideally one that was locally grown and stored), roasting is a great solution. Just cut a few in half, dot on some butter, sugar, a sprinkle of sea salt and a bit of your favorite spice. Maybe a squeeze of lemon juice. Then, roast at 350. Maybe, if you are inclined, drizzle on some warmed maple syrup or a dollop of whipped cream to finish.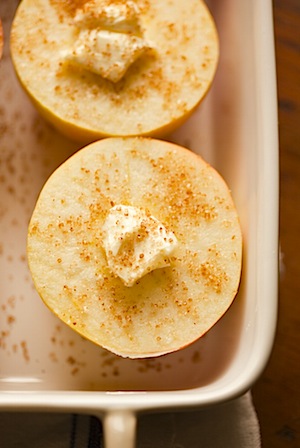 The flesh softens and the juices caramelize, and suddenly, those storage apples seem like a pretty good idea.
What do you do with your storage apples?