Skip to content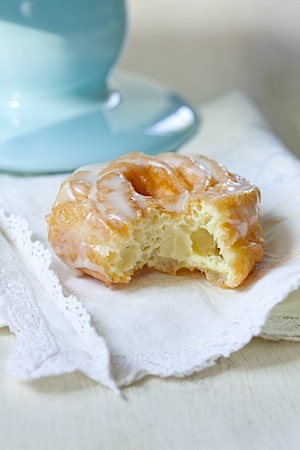 So one morning I woke up and thought, "Hey, how about a class where we make doughnuts and take pictures of them? What could be better than that?"
And, what do you know. Here it is!
Join me as I demystify making doughnuts with my family's favorite: Crullers, those beautifully twisted fried treats.
The class will be held on Saturday, April 23rd from 12-4pm and then again on Monday, April 25th from 12-4pm (for those who can't make a weekend class) at Spare Room. Class size is limited to 6 people, so don't wait too long to sign up!
This class starts out with an interactive demonstration of how to make 2 different types of crullers… hearty cake doughnut crullers and the heavenly, airy and just a little bit eggy bites of bliss otherwise known as French crullers (or honey crullers for those Tim Horton's fans out there). You'll also learn my fool-proof, no measure technique for making glaze which is yummy on all sorts of things.
Then, between nibbles, we'll pull out our cameras to learn and practice the basics of food styling and natural light photography. And try not to get our cameras too sticky.
The class also happens to include a copy of Doughnuts: Simple and Delicious Recipes to Make at Home and a few tools to help make crullers, so you can go home and tempt your friends and neighbors with your own homemade treats.
You can sign up here:
Saturday's Crullers & Cameras (sold out)
Don't forget to bring your cameras and your sweet tooth!