Should I start out by apologizing or explaining why it's been oh, forever, since I was last here? We can skip all that right? You've been busy, I've been busy. It's all good. Let's just get to the good stuff, shall we?
And, by good stuff, I mean delicious things with eggs on them. Yep, as of this past Tuesday, my new book Put an Egg on It is hitting bookstore shelves (and of course is on Amazon). Can I tell you how much I love this book? Not once while developing the recipes did I think "man, am I sick of eggs." Nope, if anything, this book made me love eggs even more, and if you've ever eaten out with me, you'd know that is hard to do. Here are a few of the outtakes: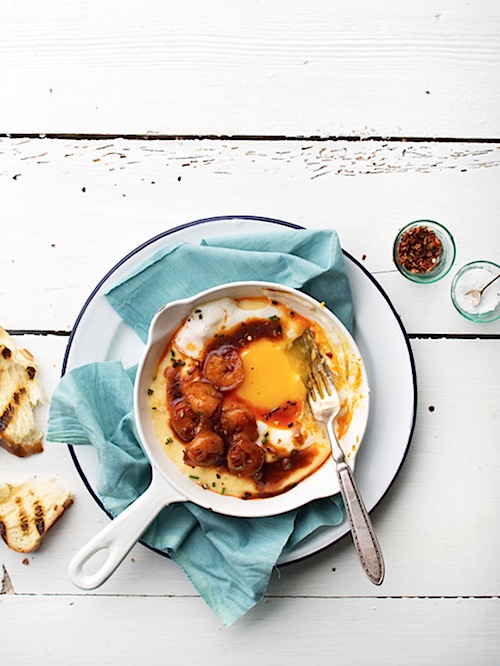 The only problem with this book? I kept wanting to add to it. I just keep thinking of more and more things to put eggs on, wishing that I had included them in the book.
One of those thoughts was this one: Breakfast on a Baked Potato. How did I miss putting an egg on a baked potato?? It haunts me. That goodness for blogs.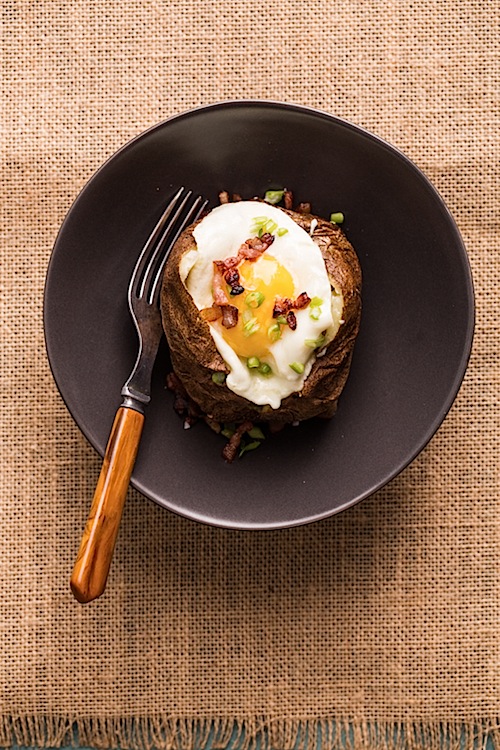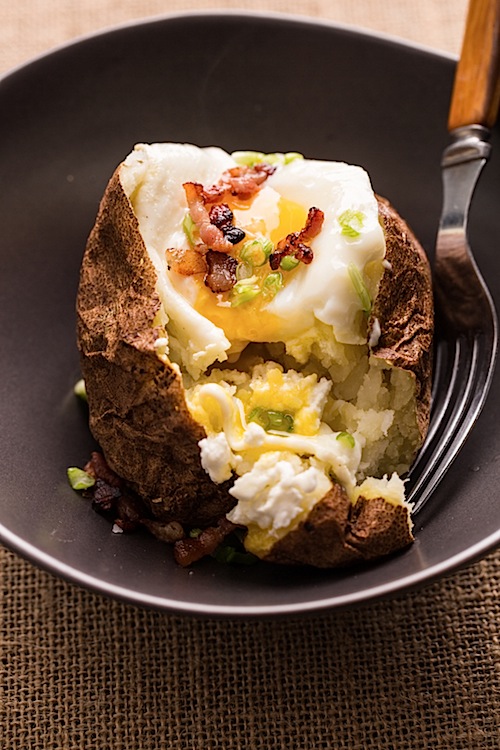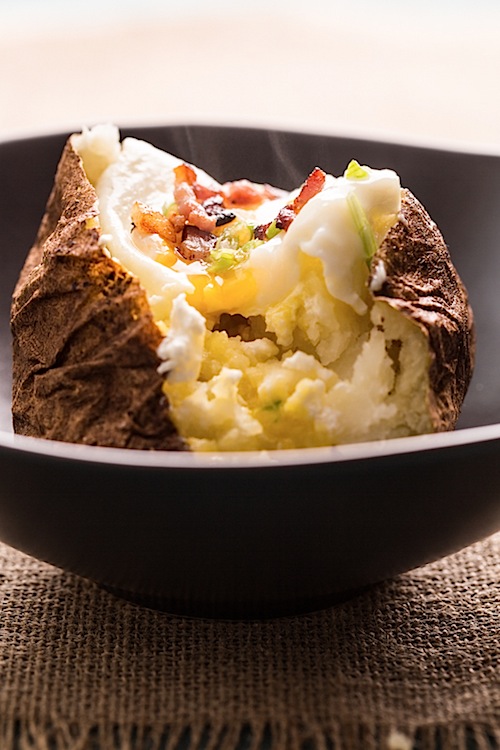 Breakfast on a Baked Potato
Call it breakfast, call it breakfast for dinner, just call it something and give it a try.
1 baked potato
1/2 piece of bacon
a dollop of yogurt or sour cream
1 egg
1 green onion, light green part, chopped
flaked sea salt
Bake the potato with your preferred method. Here's what I did, so it would be ready quickly for breakfast: Preheat your oven to 425F. While that's heating, prick the potato all over with a fork and microwave it on high for 3 minutes. Flip it an microwave for another 2 minutes. Then, transfer it to the oven for about 5 minutes to crisp up the skin (you can just lay it on the oven rack).
While the potato is baking, fry the bacon, and chop into small pieces. Then, fry the egg. To fry the egg, I like to use a combination of olive oil and butter in a Greenpan.
Roll the unsliced potato around a little to mush up the insides, and then make a slice end to end on the top, without cutting through the whole potato. Use the knife to fluff the insides and drop on a dollop of yogurt or sour cream if you are using it. Top with the egg (I like sunny-sideup), and then sprinkle on the bacon, green onion and salt.