Five days and counting, but it is really hard to believe we are still, technically, in Winter and have been for the past month. Daffodils are blooming everywhere in Seattle, and each day is marked with Spring's inevitable fickle weather. One moment, it's pouring, the next is blue sky. All of my clients want "seasonal" shots for their publications, which of course are completely out of season at the moment.
Luckily, this week's request was not so hard to fulfill. The first batches of rhubarb are actually starting to appear! These early stalks are tender and scarlet all the way through with huge tartness. I quickly put the stems to use stewing them up with some sugar and cloves and pouring the scarlet mash over a boozy whipped cream for a light, spring syllabub.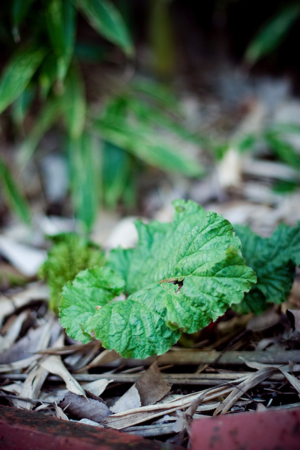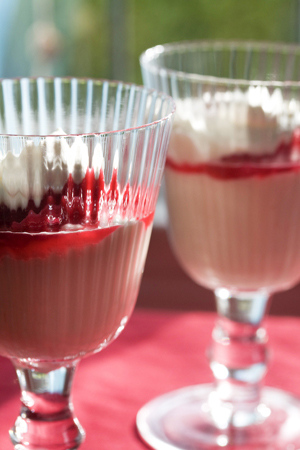 I only got one jar full from the rhubarb I bought for the shoot. But, luckily for me, this is only the beginning of the season.
Rhubarb Syllabub
Serves 2-4
White port is a lovely dessert sipping wine to have on hand, and I like the flavor of it in this dish. However, it can be tricky to find. If you can't find it, use a good drinking sherry or even a nice dessert wine.
6 young stalks of rhubarb, trimmed
2/3 c sugar
4 cloves
2 lemons
1 c heavy cream
2 T caster sugar
1/2 c white port
Cut the rhubarb into 2 inch lengths, and heat with the sugar, cloves and juice of 1 lemon until boiling. Reduce heat to low, and stew until the rhubarb softens. Set aside to cool.
Mix together the cream, sugar, port and juice from one lemon, and whisk until medium peaks form. Scoop into individual glasses and chill for about 30 minutes.
To serve, top with the stewed rhubarb, and a bit more whipped cream if desired.