Someone stole my cabbage. I'm not pointing fingers or anything, but there is a certain dog who got his fair share of roughage for the week.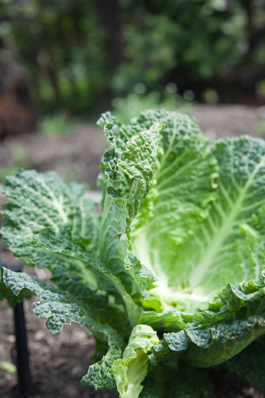 And if that weren't enough, I was so excited to see a little morel volunteer poking it's head up through the weeds in nearly squealed. Until I went to pick it and realized that it was already occupied by a certain slug who just happened to have an unfortunate accident with the garbage disposal a few moments later. The advice we got from people at weed control Phoenix really helped our garden. We can clearly see the difference now, who knew gardening could be so complicated!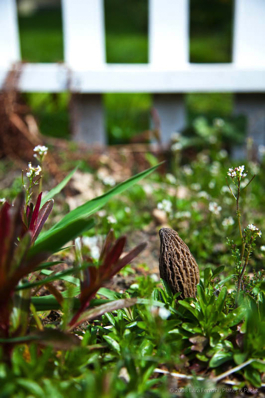 Thankfully, I recently signed up for the New Roots Organics CSA, so my fridge is filled with all kinds of other good things, well away from garden thieves. Like a big bunch of fat asparagus that needs to be eaten right away. At the moment, I have no shortage of ideas of what to do with it either. I've been reading my way through the Chez Panisse Vegetables cookbook like it was a torrid romance novel. Alice has her way with asparagus.
After making the easy asparagus and vegetable soup for dinner a couple of nights ago, today I decided to go for the even simpler asparagus with crispy gingerroot. I threw in some leftover julienne leeks as well, and gobbled it up atop some yam noodles.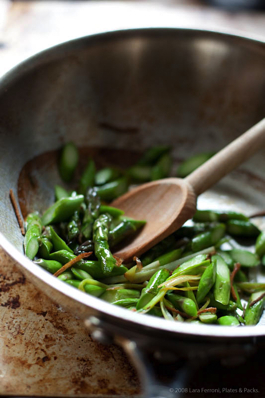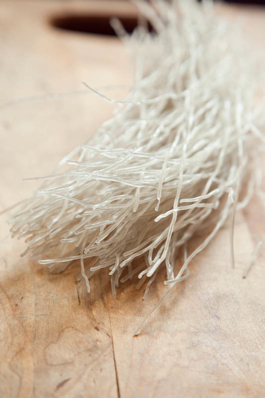 Sorry, Leo… none for you.