I plucked my first radishes from the ground this morning. Oh my. I have never grown radishes before and now I am wondering why. They pop up out of warm soil almost as soon as you plant them. I think if I sat there for an hour or two, I could see them growing.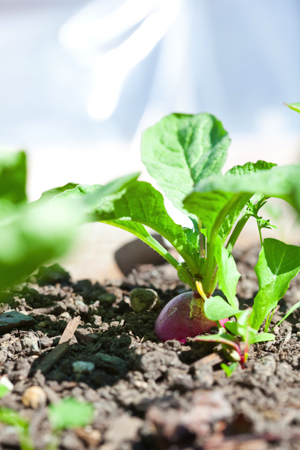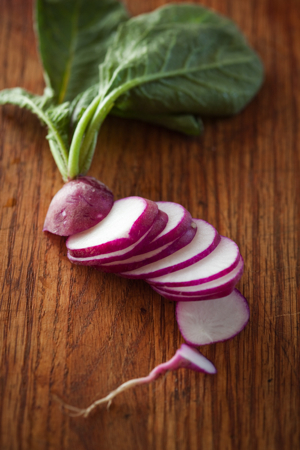 The teeny-tiny strawberries and chive flowers are from the garden too… and soon there will be peas!
Until then though, my weekly produce delivery is starting to come to life. This week included local organic basil and some beautiful crook neck yellow squash and a recipe for that quiche pictured above. I'll post my version of it tomorrow. But I wanted to go ahead and share my radishes with you all today!