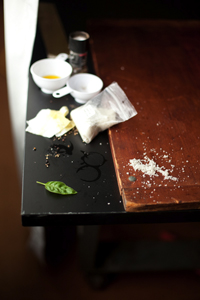 Sorry about this folks, but part two of my wrap-up will be postponed a few days due to a hard drive failure. The good news is that everything is backed up. The bad news is that it is slowing everything down for me today.
Use this as a reminder to back up your hard drive if you haven't in a while! After going about 20 years (yes, can you believe it?) without ever having a hard drive fail on me, all of a sudden I've had two blow out on me this year.
If you don't have drive space to backup, consider using a service like Mozy which gives you unlimited backup for a fixed monthly or yearly rate. It's up in the cloud, so it even provides greater protection in case the unthinkable happens and something bad happens to your house or office. It can take a while to get your first backup done, but from then on it keeps things in sync and is pretty quick.
Also, while you are at it, check out these other great wrap-ups!
Stacey Cramp's wrap-up plus some cool thoughts on trends.