This week, I got some help from a neighbor who was happy to load me up once again with plums. You may remember that this has happened before. And it seems, this 10lb bowl was just what I needed to get back and have some fun in the kitchen.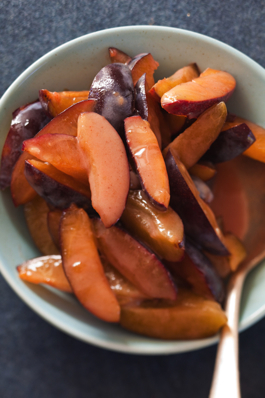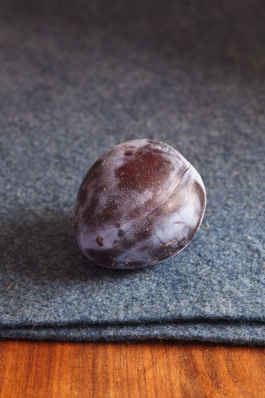 I have all sorts of plans for these plums. A plum slump from Rustic Fruit Desserts: Crumbles, Buckles, Cobblers, Pandowdies, and More. Some savory donuts like these, except using pork & plum instead of duck & cherry. Definitely some plum jam to put away for winter.
But to start it all out, I made these adorable little Plum CupPies with a bit of left-over pie pastry and just a few handfuls of the plums. I have some family coming in tonight for a quick night stay only to hop on a plane at some ungodly hour of the morning and thought it would be nice to send a couple of small treats with them. Pies baked in cupcake tins seemed just the thing. Especially after I found the beautiful ones on Eggs on Sunday.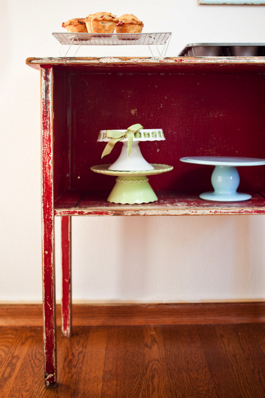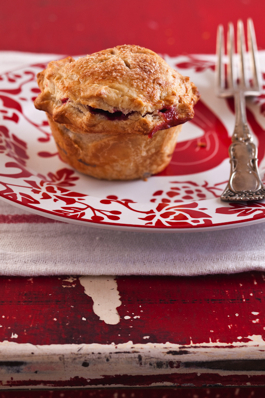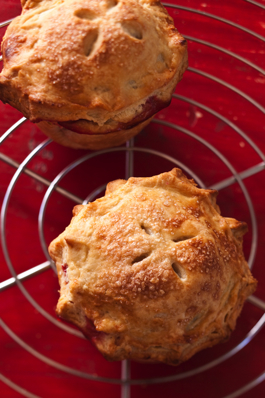 Of course, I had to try one myself first, to make sure they were ok. Then, I just had to keep myself from eating all of them. I mean, they give them peanuts on the plane afterall, right?
To make your own CupPies, simply cut out circles of pie pastry large enough to leave a bit of overhang around the edge of the cupcake tin. Gently push the pastry into a cup, leaving a bit of rim around the edge. Leave an empty cup between cup pies. Fill with your favorite fresh, sliced fruit (cored or pitted as necessary… but skins on is ok) mixed in with a handful of sugar, lemon juice, cornstarch or flour, and a dash or two of spices. Top with another, slightly smaller, round of pastry and pinch shut. Brush with a bit of egg wash, sprinkle with sugar, and cut about 4 vent holes in the top. Bake at 425F for about 15 minutes, then reduce the heat to 325 and bake for another 10 to 15 minutes or until the filling is furiously bubbling and the tops are golden brown. Eggs on Sunday has far more detailed instructions, if you need them!
(I've also been mostly up to my elbows in donuts. And there are only so many donuts I can post here without it becoming crazy, boring or simply too much of a tease (but if you are curious, I've posted many of my experiments on Flickr. If you are interested in recipe testing the donut recipes, please let me know either in a comment here or via email! I'm going to have many, many recipes ready for testing any day now.)