Thank you all for your amazing out pouring of kind words and prayers for my family and me. I am truly touched by your warmth.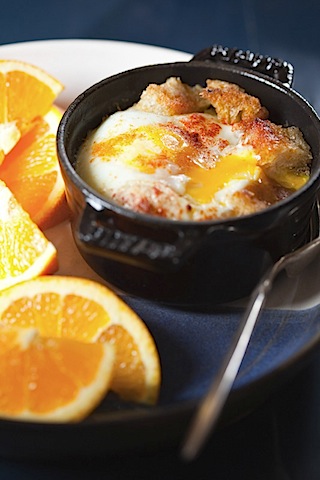 I am also comforting myself with other warmth, like this little pot of baked eggs with smokey paprika. Just toast up some little squares of stale bread tossed in a little salt and olive oil until they are slightly crunchy. Then, top with an egg (or two if you like), and tiny pour of cream and a healthy dash of smoky paprika (hot or sweet, whichever you prefer), and bake at 350F until the whites are set.
Getting into the kitchen always brings me joy. It's a celebration of life and love that I suppose is what Valentines day is supposed to be about. I don't usually do anything to celebrate it, but my mom always did send a card. I think she would have liked this little pot of deliciousness.