We had some amazing pickled red onions at The Swinery's guest chef night at FareStart a few weeks ago. I've been craving them since, so I'm making some using a variation of this recipe.
But, while slicing the onion, I couldn't stop myself from grabbing my camera to take a quick shot. And then, another.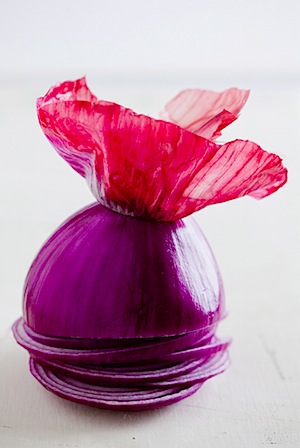 Beauty is where you find it.