Wow. Has it really been a month since my last post? And is it really already August? Summer seems to finally have shown up around here, although the cool, misty mornings might lead you to believe otherwise. By late evening though, with the long summer sun still clinging to the sky, there is no doubt. People, there is nothing like the Northwest in the summer when it finally appears.
You might have noticed, I said Northwest, and not Seattle. There are changes coming along my way, and one of them is a move. As much as Cam & I love Seattle, and our house and our friends, change happens. We are moving to Portland! Cam has started a new job at a fantastic new company, The Clymb, which does very cool flash sales of some of the best outdoor equipment available… if you ski, run, paddle or camp, check it out! Right now, they are having a great sale on Jacob Bromwell camping cookware… it's not too late to get a great camping skillet and s'more skewers!
Did I mention how much we love our friends? Earlier this summer, our good friend & neighbor Marci graduated from nursing school. To celebrate we had a big block party complete with a pig roast. I should clarify, a whole pig roast. After procuring a whole pig from Rainshadow Meats, Cam borrowed a Caja China from another friend, and I spent an afternoon peeling garlic (10 heads!) and squeezing citrus (ever try to juice a kumquat?) to create this mojo recipe.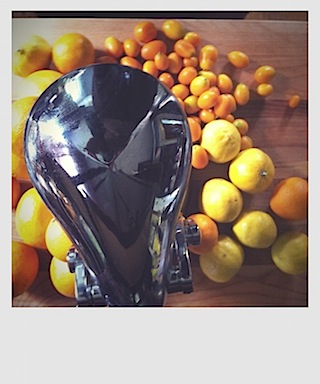 If you follow me on Twitter, you'll have seen some of that chaos. We marinated the pig in a large plastic bag in the bathtub. The pig is then slow roasted in the caja china box, with no-peaking for about 4 hours. A quick flip and a stoking of the coals on top crisps up the skin perfectly. I have to admit, I was completely skeptical of the whole idea of the pig roast from the beginning, but I was converted. We ended up with about 30 pounds of the most amazing roast pork I've ever tasted.
Here are some shots from the day… warning, the early shots are pretty graphic.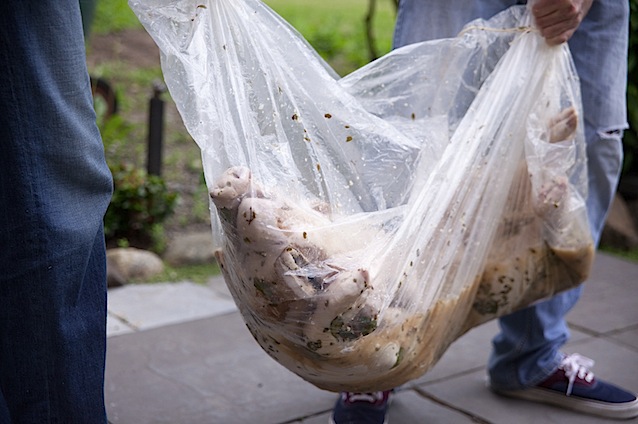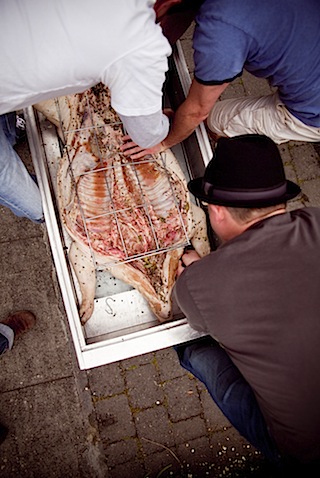 Four hours later, it's time to flip the pig…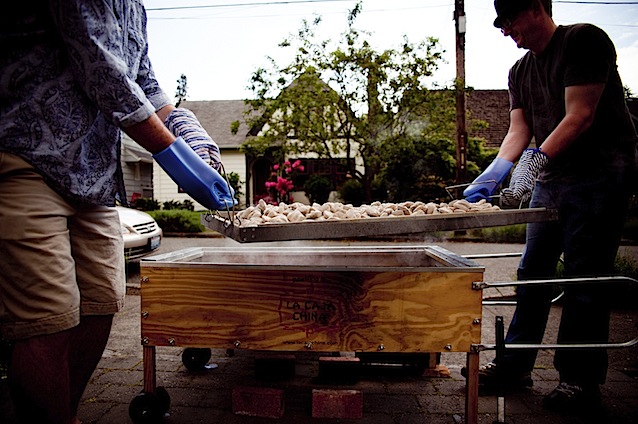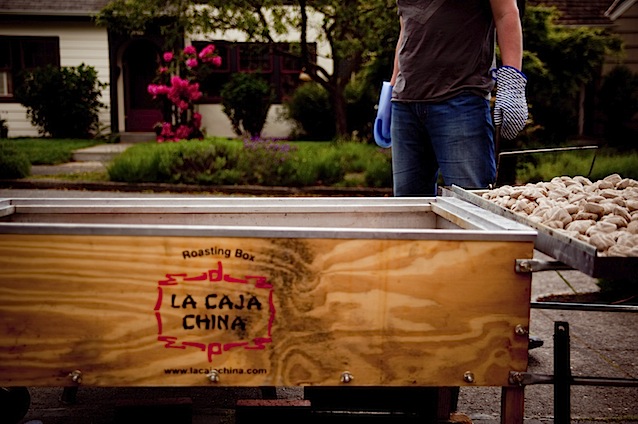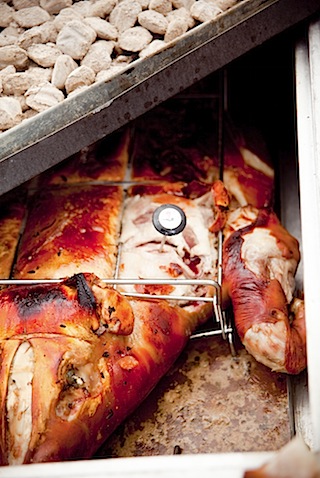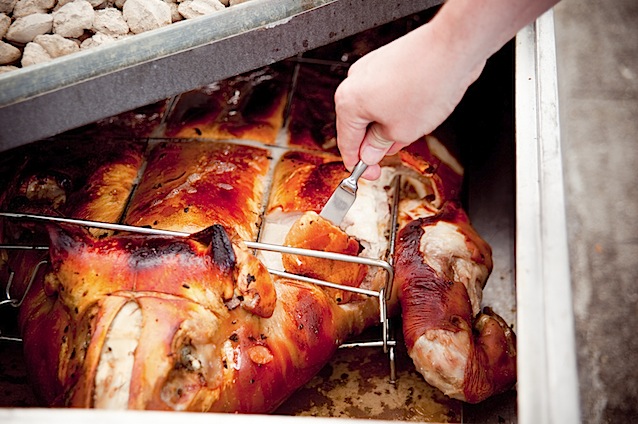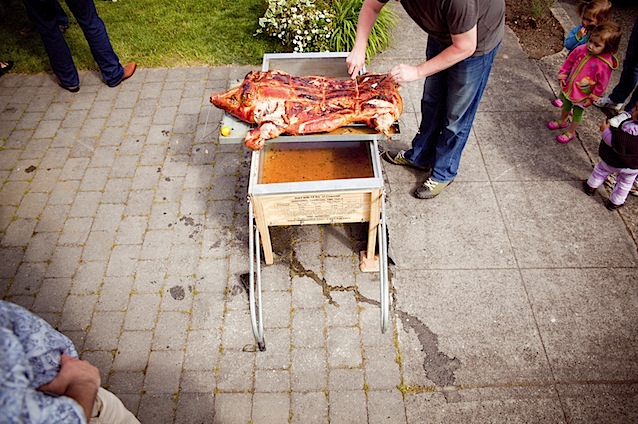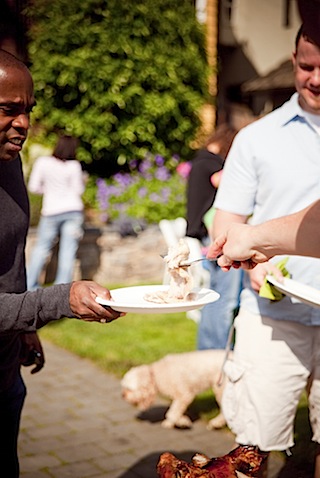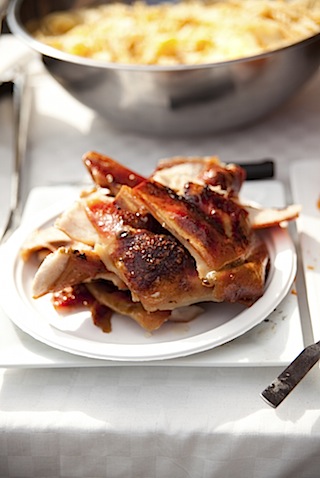 It's been a crazy summer, and I have much, much more news… but off to another photo shoot now!