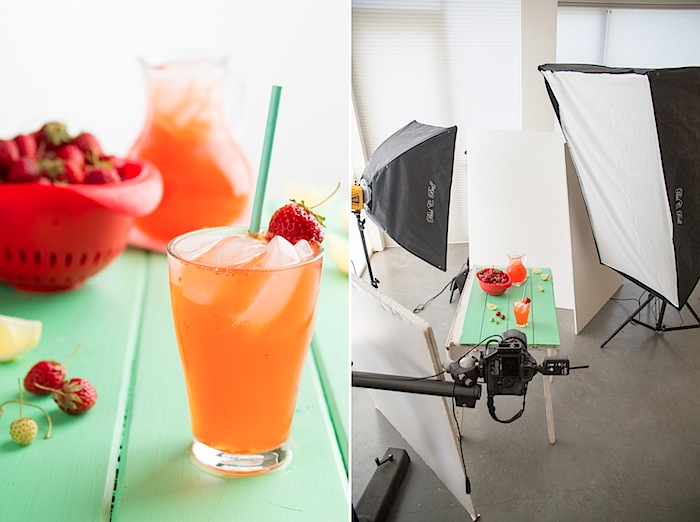 Can I let you in on a little secret? I may dream of neatly folded linens and receipts scanned away rather than stuffed into a shoebox, but most months? I'm lucky if I get my invoicing done. All of my energy goes into my shoots and edits, and when the jobs come fast and furious like they have for the past couple of months, my studio ends up looking like a vintage shop exploded in it and moving from one side to the other is a little like playing one of those sliding piece puzzles.
The next two months are lining up to be two of my busiest months yet… in addition to shooting a cookbook (on craft beer… mmm) and a book on making your own soap, I'm shooting over 50 recipes for other clients, teaching online classes, and, oh yeah, I have a manuscript due on December 1st. And a book release late next month. I am over the moon with all this great stuff, but soon to be out of my skull if I don't get some help.
So, I'm happy to announce that I'm looking for an intern. This will be a 2 month contract position starting October 1 (or as soon as possible), with the possibility of longer depending on my on going work and the fit.
This position will get you hands on styling and assisting on shoots, so you'll need to have an eye for detail and seeing what needs to be done next. You don't need professional or previous assisting experience, but you do need to be comfortable cooking all types of food, not be afraid to ask questions when you don't know what to do, and willing to work it out when there aren't necessarily obvious answers. And, to make up for my tendency to less than artfully make piles, you will hopefully love organizing props and linens, and be enthusiastic about cleaning. The best fit would be someone who is interested in professional food and prop styling long term… but if you are more interested in the photography side of things and you don't mind getting your hands dirty in the kitchen, that's cool too.
Responsibilities will vary widely but will include some of the following:
Sourcing for shoots
Styling Prep
Assisting with Lighting
Organizing/Cleaning
Scanning receipts
Scheduling shoots
This position is located in Portland, Oregon. Pay will be based on experience, but I can tell you that one perk will be access to the studio (and my selection of props, kitchen equipment and lighting gear) when it's not in use for your own projects! There is also an option of room & board at the studio for those who are interested in the position but not living in Portland.
To apply, email lara@laraferroni.com with the subject line "Photo + Styling Intern" and include the following:
Update: Thanks everyone for your responses! This position is now filled.
A resume
A link to your work
Why you are interested in the internship
Why you would be a good fit
Your availability
Your rate
Looking forward to hearing from you!